[The following article from the BRISTOL FOOD NETWORK'S local food update, July-August 2012. Reproduced with permission.]
2012 Cost Sector Catering Awards 13 April 2012: This year's Public Sector Award has gone to Mark Haddow, Head of Catering Services - HMP Bristol.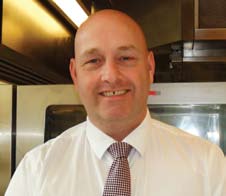 For the past two years and using a variety of approaches, HMP Bristol, Bristol Public Health and FOOD INSIDE OUT have been working with Mark Haddow, catering manager, at Horfield Prison to improve prisoners' health through diet, both in prison and we hope, on release from prison.
We've seen some very positive changes in food purchasing data, in particular significant reductions in salt, fat and sugar purchasing.
The Cost Sector Catering Awards provide the highlight of the foodservice and catering calendar. There's simply no other arena that offers the people who work in it the chance to be judged by their peers and come through to win industry-wide recognition as the best.
The prestigious annual awards ceremony offers a fantastic way to celebrate that success. To win one of the coveted award categories is a stand-out event in anyone's working life, something that fully recognises an outstanding contribution to this wonderful industry of ours. It is the highest acknowledgement of merit that can be bestowed from within the foodservice industry.
Talking about the award, Mark said: "To be nominated was an honour, to actually win the award is mind blowing. The work is a joint effort between HMP Bristol, Bristol Directorate of Public Health and FOOD INSIDE OUT".
He explained: "There are proven links between behaviour and diet, if we can help to reduce re-offending through dietary behaviour change then it's a worthy exercise. The work done at HMP Bristol with prisoner diets is centred on healthier food options, basic cooking skills and healthy eating sessions for prisoners."
Liz Fox () from NHS Bristol said: "We have been working with HMP Horfield for two years now and using a variety of approaches we are making good progress on dietary change. We couldn't have done this without the commitment and motivation of the catering manager Mark Haddow."
---

How diet affects behaviour:
Recent research suggests that we really are what we eat! We know that a healthy diet reduces our risk of problems such as heart disease, stroke, diabetes and cancer. However, it seems that food also influences our mental health and behaviour, including mood, concentration, impulsivity and even how we react to stress.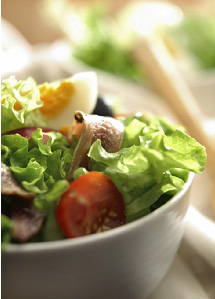 This is not really surprising when you consider that food supplies the energy for our brain to function, along with the raw materials needed to make the chemicals that influence communications in the brain. Amazingly the brain accounts for only 2 percent of body weight but it uses about 20 per cent of the calories we need each day.
Research on young adult prisoners has shown that they often choose poor diets, both in prison and on the outside, which could have a bad effect on behaviour, despite the availability of healthy alternatives(1).
Two major scientific studies inside prisons have looked at the effect of supplementing prisoners' diets with key vitamins, minerals and Omega 3 fatty acids to replace those which may be missing from a poor diet(2-3).
Prisoners taking the supplements showed large reductions in violent, aggressive and antisocial behaviour, compared with those taking placebo or dummy pills.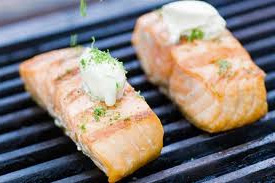 The first study at Aylesbury Young Offenders' Institute involving 231 volunteers showed that inmates receiving supplements committed a third fewer offences. The positive effects of an enhanced diet on antisocial behaviour have also been reported in the USA and Netherlands.
This suggests the potential of improved diet, as a complement to other approaches, to influence both the environment within prison and possibly reduce re-offending rates. Further work on this area is being led by scientists at Oxford University involving 1000 inmates at three UK prisons (Hindley in Wigan, Lancaster Farms in Lancaster, and Polmont in Falkirk) to see if better nutrition can improve behaviour. The findings will be reported in 2012. Watch this space for more information.
Top tips to get the nutrients missing in many diets are:
Try to eat at least five different servings of fruit and vegetables per day. Donít forget that canned, dried, fresh and frozen all count. Juice, smoothies and pulses such as baked beans also count towards this.
Include an oil-rich fish at least once a week. Examples include mackerel, pilchards, herring, trout, sardines and salmon. Canned, smoked and fresh are all good but tinned tuna doesnít have much Omega 3.
For easy value-for-money recipes using these foods, go to the
F

OOD

I

NSIDE

O

UT
RECIPES
section.
References:
1. Eves A & Gesch CB (2003) Food provision and the nutritional implications of food choices made by young adult males in a young offenderís institution. Journal of Human Nutrition and Dietetics 16:167-179
2. Gesch, C.B., Hammond, S.M., Hampson, S.E., Eves, A., Crowder, M.J. (2002) Influence of supplementary vitamins, minerals and essential fatty acids on the antisocial behaviour of young adult prisoners. Randomised, placebo-controlled trial. British Journal of Psychiatry 181 22-8.
3. Zaalberg AP, et al (2010) Effects of nutritional supplements on aggression , rule breaking and psychopathology among young adult prisoners. Aggressive Behavior 36: 117-126