Home | Pictures | Supplies | Framing | Art Courses | Try this at home! | Exhibitions, etc. | Contact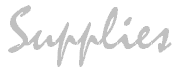 CHERRYARTCENTRE stocks mainly Winsor & Newton (we are a Premier Art Centre for W&A), Daler-Rowney, Frank Clarke and Reeves materials with the emphasis on watercolours, oils, acrylics and pastels. We carry a vast range of brushes, papers and accessories for the fine artist as well as a selection of craft materials.

We have access to thousands of products from dozens of suppliers and would be happy to order any not in stock.

Contact us to discuss your requirements.
---
artists,cherry,Bristol,art classes,tuition,art materials,painting,art supplies,art lessons,bob Ross,picture framing,watercolour,England,children's art classes,parties,Holehouse,art clubs

© CherryArtCentre
CherryArtCentre acknowledges the copyright and ownership of external linked sites. Please report any technical problems with this site to the webmaster.