Hello, and a warm welcome to the CHERRYARTCENTRE website.

Based in the West of England, CHERRYARTCENTRE is close to the picture-book villages of the Cotswolds and Somerset, the famous Georgian terraces and crescents of Bath and the Victorian heritage of the post-industrial port of Bristol.

With all this to choose from, whether you are an aspiring or an experienced artist, you need never lack inspiration. But, for everything else an artist needs, the friendly CHERRYARTCENTRE people at Longwell Green can help!

And that's not all...

We are now taking bookings and enquiries for art classes (for children and adults) and our popular Arty Parties. See the Art Courses page for details.

Use CHERRYARTCENTRE for all your framing; from a school photograph to a prized painting. Also, black and white and colour photocopying, from A5 to A0 size! We also welcome enquiries about our in-house design service giving friendly, commonsense advice. If you can't get to Longwell Green, we can ship anything to you, and if what you need is not in stock, we can source it for you, usually within twenty-four hours.

Please explore our website, or better still, call in and see us.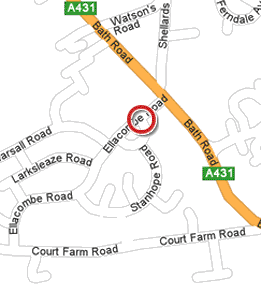 18-20 Ellacombe Road
Longwell Green
Bristol BS30 9BA.
Opening times:
Monday to Friday 9.30 a.m. to 5.30 p.m.
Saturday 9.30 a.m. to 4.30 p.m.